---
Covid Rules Vienna City Marathon 2021
Information status September 6th 2021
---
Content & Quick Access
---
---
We are celebrating a festival of health at the Vienna City Marathon on 11 and 12 September. To make this possible at an atmospheric event, we need clear rules.
We have submitted a comprehensive Covid prevention concept for all areas of the Vienna City Marathon to the Viennese authorities with specialist medical support from Dr. Hans-Peter Hutter of MedUni Vienna.
This concept forms the basis for the official approval, which we have received on 27 August. Above all, it forms the basis for all of us to feel enthusiasm, joy and pride in a huge running event again.
Ad
---
The core point of the concept is:
All runners need a current, negative Covid test to collect their start number, which is valid until the respective start of the race.
In case of complete vaccination protection: PCR test with 72 hours validity or antigen test 24 hours.
Without complete vaccination protection: PCR test valid for 48 hours or antigen test valid for 24 hours.
---
As a large gathering, we have to think about possible future developments in order to offer the greatest possible protection. We know that runners are very health conscious because they want to be fit at the start line, and we count on your willingness to make the event possible in a joint effort.
---
Of course, the authority decision states that adaptations will have to be made if, at the time of the event, other federal or provincial guidelines are in force than are currently known. However, the already existing regulation of the Ministry of Health for September and the announced changes for the City of Vienna regarding the validity period of tests from 1 September have no impact on the application of the prevention concept and allow the event to take place.
We are very much looking forward to seeing you at the Vienna City Marathon on 11 and 12 September 2021.
#TogetherWeRun
---
---
---
---
All tested
---
What does that mean?
NEGATIVE COVID TEST
when you pick up your race number
valid until the start of your race
If fully vaccinated:
PCR test carried out max. 72 hours before the start, or
Antigen rapid test carried out max. 24 hours before start
Without complete vaccination protection:
PCR test carried out max. 48 hours before the start or
Antigen rapid test carried out max. 24 hours before take-off
---
Earliest time to take your test
Antigen-Test

PCR-Test

Event
vaccinated *
not vaccinated
Marathon
SAT 11.9., 9:00
THU 9.9., 9:00
FRI 10.9., 9:00
Half Marathon
SAT 11.9., 9:00
THU 9.9., 9:00
FRI 10.9., 9:00
BMW Relay Marathon
SAT 11.9., 9:00
THU 9.9., 9:00
FRI 10.9., 9:00
Vienna 10K
FRI 10.9., 17:30
WED 8.9., 17:30
THU 9.9., 17:30
VCM Kids Race
FRI 10.9., 17:00
WED 8.9., 17:00
THU 9.9., 17:00
The Daily Mile Run
FRI 10.9., 16:30
WED 8.9., 16:30
THU 9.9., 16:30
Coca-Cola Inclusion Run
FRI 10.9., 16:00
WED 8.9., 17:00
THU 9.9., 16:00
School tests for children are permitted (Austrian "Ninja Pass").
Children under the age of 6 do not need any tests.
---
Ad
Where can I test myself?
You can take your test at a facility you know in or near your place of residence. Tests do not have to be carried out in Vienna. Official test certificates in Latin characters in German or English with QR code will be accepted.
Vienna offers numerous free testing opportunities for all persons staying in Vienna with "Alles gurgelt" for PCR tests, gargle boxes for PCR tests as well as test lanes for antigen and PCR tests.
Here you can find the testing offers of the city of Vienna. Please note that pre-registrations are sometimes necessary.
Free tests also for international runners and accompanying persons in Vienna test lanes - https://coronavirus.wien.gv.at/faq-english/#Testangebote
Especially for VCM participants: Drop-off boxes for "Alles gurgelt" PCR test sets (gargle tests) at the Marx Halle and close to the finish area at Rathausplatz on Thursday, 9 September and Friday, 10 September.
We will take the tests dropped off here directly to the lab to start the analysis process as soon as possible.

Test drop-off times & results:



"Alles gurgelt" tests drop-off boxes

Marx Halle

Rathausplatz

Drop-off on Thursday & Friday until

10:30

15:30

11:00

16:00

Results the next day until

07:00

14:00

07:00

14:00

Our hotel partner Austria Trend Hotels provides free "Alles gurgelt" PCR tests (gargle tests) for VCM participants in eight Vienna hotels. The test sets can then be handed in at any REWE supermarket or drugstore (e.g. BIPA or Billa) in Vienna. Result within 24 hours - if handed in before 9 am or before 2 pm.
We recommend all participants from Vienna and the surrounding area:
Take an "Alles gurgelt" PCR test (gargle test) and get your race number already on Friday. If you are fully vaccinated, you can take the test on Thursday from 9am if you want to start in the marathon, half marathon or BMW relay marathon.
For runners from Upper Austria
Free "Alles gurgelt" tests are also available in the city of Linz and in the districts of Vöcklabruck and Gmunden. Use this opportunity for testing before you come to Vienna.
School tests for children are permitted (Austrian "Ninja Pass").
Children up to the age of 6 do not need any tests.
Tests for self-administration, including those recorded in an official data collection system, are generally not be permitted in Vienna.
All runners will receive an additional "Alles gurgelt" test kit at the race number distribution, which they can use at any time. We recommend using it around the VCM weekend, also e.g. after the race, as a supplement to the antigen test or for accompanying persons.
---
* Complete vaccination protection according to the specifications of the National Vaccination Committee Austria:
The prerequisite is a vaccine that has been approved by the EMA or has successfully gone through the EUL process of the WHO.
The vaccination is valid from the day of the second shot.
The second vaccination is valid for a maximum of 270 days from the date of the second vaccination.
Vaccines where only one vaccination is scheduled (e.g. from Johnson & Johnson) are valid from the 22nd day after vaccination for a total of 270 days from the day of vaccination.
For already recovered persons who have been vaccinated once so far, the vaccination is valid for 270 days from the date of vaccination.
---
---
---
Bib numbers & Expo
---
To pick up your bib number you will need:
VCM collection confirmation
Valid Covid test with QR code (see "All tested")
For relays: Covid test for all 4 runners (screenshots or copies)
Photo ID
Collection of the start number by another person with power of attorney is possible.
Visitors and accompanying people will need a proof of vaccination, test or recovery of Covid-19 to enter the Expo.
Place & Time
Expo Vienna Sports World
VCM bib number distribution
Friday, 10 September, 10:00 to 19:00
Saturday, 11 September, 10:00 to 19:00

Marx Halle
Karl-Farkas-Gasse 19, 1030 Vienna

---
---
Hygiene & Protection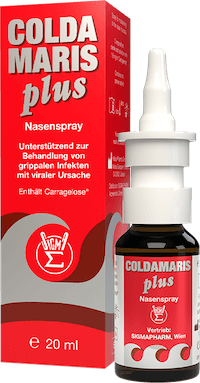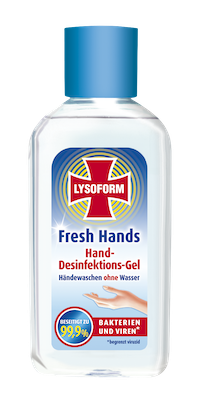 As a participant you will receive these products with your race number:
1 pc. Coldamaris plus nasal/pharyngeal spray to moisten the nasal mucosa against the penetration of viruses
1 pc. Lysoform Fresh Hands dispenser for hand sanitising
Use these products for general hygiene and for your health. Coldamaris plus forms a protective barrier against cold viruses such as rhino and corona viruses. The application of Coldamaris plus forms a moisturising protective film. The Carragelose® contained in it envelops cold viruses and prevents them from adhering to the mucous membrane. It thus acts like a physical barrier against these viruses. Even though Coldamaris does not completely prevent infection with SARS-CoV-2, it can greatly reduce the risk of infection and virus spread.
---
---
---
Masks
---
You do not need a mask during the run or in the area immediately after the finish.
Put a mask in your clothes bag so that you have a fresh mask for the return journey on public transport after the run.
We will inform you about specific rules on the use of masks during the event when regulations are available.
---
---
Ad
---
Journey to the start
---
Think about how to get to the start:
by public transport, on foot, by bike or by car (to Park & Ride facilities at the subway U2 in 1220 Vienna).
The WienMobil app for Android and iPhones supports your journey planning.

---
Diversified subway concept
Use alternative options to the subway U1 line for your journey to the start by public transport and use lines with lower utilization:
U1 Alte Donau / Kagran
U6 Floridsdorf & Straßenbahn 25 Kagran
U2 Donaustadtbrücke & Bus 93A Kagran
A mask must be worn on public transport.
---
---
---
Start: Keep in Flow
---
Loose and orderly through crowd management
More space, time slots, short waiting time
Enlarged area for the starting line-up in Wagramer Straße of 1.5 km length
The starting field will be divided into six waves with fixed start times.
1st Block < 03:10
Wien Energie
09:00
2nd Block 3:10 – 4:00
BMW
09:05
3rd Block 4:00 – 4:30
adidas
09:10
4th Block 4:30 – 5:00
Erdinger
09:15
5th Block 5:00 – 5:30 bzw. ohne Zeitangabe
Coca-Cola
09:20
6th Block 5:30 – 6:00 bzw. ohne Zeitangabe
ORF
09:25
---
---
Plan your journey and immediate race preparation so that you are in the start area only for a short time.
If you want to use the clothes bag transport to the finish, hand in your clothes bag according to the schedule at the truck designated for your start number. Latest drop-off for the 1st starting block is 8:25am, latest drop-off for the last starting block is 8:50am. Put a fresh mask in your cloakroom bag for after the run.
---
---
---
---
Refreshments
---
Tables with drinks and fruit will be placed at least five metres apart.
Consider running with a hydration pack or belt. This way you can reduce the time spent at aid stations.
VCM staff will wear a mask and disposable gloves.
You will receive your finish food contactless in prepared bags.
---
---
---
Relay handovers
---
We are expanding the space for the relay handovers.

The relay handovers are spaced generously according to number ranges (1-100, 101-200, ...) and clearly marked with signs.
---
---
Ad
---
Finish area
---
We are creating more space. The post-finish area will be relocated and enlarged. New areas are the Universitätsring, the Mölkerbastei, the Schottengasse and the Schottenring towards the Börse.
You TAKE your medal. It will not be hung around your neck.
You will receive the finisher refreshments in a prepared bag.
The clothes return is located in the Schottengasse area for the marathon and on the Schottenring for the half marathon.
Instead of shower tents we offer single cabins (20 showers in two containers). These will be set up in the area Rathausplatz / corner Felderstraße on the side of the Rathauspark. We ask for your understanding if there are waiting times.
---
---
---
Audience
---
Fewer participants = fewer spectators
No infrastructure and grandstands for spectators
Focus on information, infotainment and accompaniment of participants
Point out to your companions that they should use less frequented places to cheer. There is usually enough space a few minutes' walk from underground stations.
Increased information and presence of stewards along the route
We recommend wearing a mask if the distance of 1 m cannot be maintained.
---
---
---
Different this time
---
For precautionary reasons there is this time:

No Carbo loading party
No stage programme at the Expo
No stage & video wall at the Rathausplatz
No massage offer
But still joy & pride without limit!
---